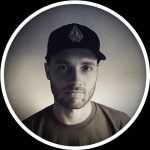 Månadens Sponsrade Artist - Jean Mognon
augusti 1, 2019

augusti 1, 2019

se

https://www.killerinktattoo.se/skin/frontend/killer/default/images/logo.svg

https://www.killerinktattoo.se/
Jean Mognon är en brasilianskfödd, franskbaserad tatuerare som har fått mycket uppmärksamhet genom åren med sitt iögonfallande realistiska arbete, och han vann 'Best of Show' vid förra årets Cezanne Tattoo Convention!
Jean tog efter sin far, som också var tatueringsartist, och började tatuera vid ung ålder, och har tatuerat i cirka 15 år.
Jean är ursprungligen från Brasilien, och är för närvarande baserad i den franska staden Clermont-Ferrand – där även den Killer Ink sponsrade artisten Thomas Carli-Jarlier bor. Efter att ha arbetat en kort period på tatueringsstudion Angel Tattoo LC, finns nu Jean på den nyöppnade Vision d'Art Estudio.
Jean kan arbeta både i färg och svart och grått, och har fått mycket uppmärksamhet med sina detaljerade realismtatueringar.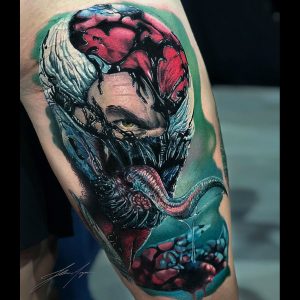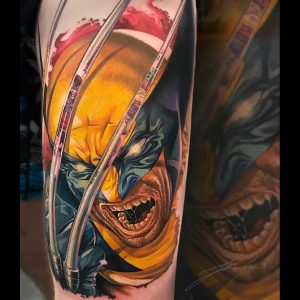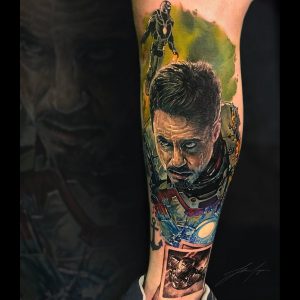 Även om han har vunnit olika utmärkelser genom åren, kom hans största utmärkelse vid 2018 Cezanne Tattoo Convention, där Jean vann den prestigefyllda 'Best of Show'. Jean imponerade domarna med sin tatuering baserad på Marvel serietidningsskurken Carnage, som han gjorde på 28 timmar över tre dagar.
För att skapa sina realistiska tatueringar, använder Jean olika tillbehör från Killer Ink Tattoo, inklusive Hustle Butter Deluxe tatueringsvård, Inkjecta maskiner, Eternal och World Famous tatueringsbläck och patroner från KWADRON och Cheyenne HAWK.
Se till att följa Jean Mognon på hans Facebook och Instagram för att hålla dig uppdaterad med hans senaste arbete!