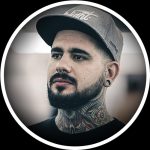 Månadens Sponsrade Artist - Chris Papadakis
juli 1, 2019

juli 1, 2019

se

https://www.killerinktattoo.se/skin/frontend/killer/default/images/logo.svg

https://www.killerinktattoo.se/
Chris Papadakis är en otrolig traditionell tatuerare och ägare av Moth and Rose Tattoo i Aten, Grekland. Om du gillar levande färger, djärva linjer och traditionella teman, se till att kolla in hans arbete!
Chris började tatuera under 2010, efter att ha spenderat sin barndom med att måla och senare genom graffitering som tonåring. Han jobbade på olika studior i sin hemstad Aten och lärde sig där yrket.
När han tatuerat i tre år bestämde sig Chris för att det var dags för att skapa sitt eget utrymme, vilket ledde till att hans egen studio Moth and Rose Tattoo föddes i Atens nordvästra stad Peristeri.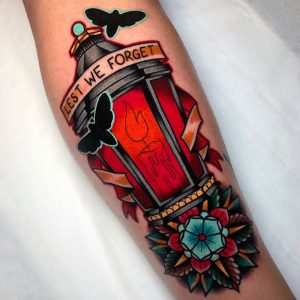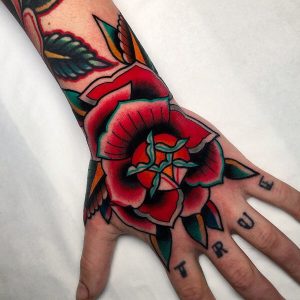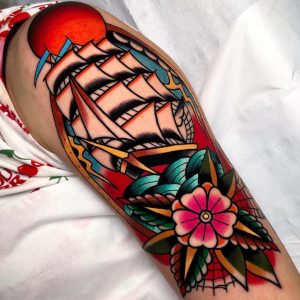 Idag är Moth and Rose Tattoo hem även för tatueringsartisterna Manos 'Manu' Paterakis och Alex Fraser, och Evi Filippou som jobbar med piercing.
Det som alltid varit konstant är den ljusa och djärva traditionella Americana tatueringen från Chris Papadakis, som har hämtat hem ett flertal utmärkelser genom åren på mässor över hela Europa och i USA.
Chris skapar sina rena och livfulla tatueringar med hjälp av olika tillbehör från Killer Ink, inklusive Dynamic Ink, Eternal Ink, Solid Ink, Dermalize Pro, INK-EEZE Green Glide, Hustle Bubbles Deluxe, Tatsoul engångstuber, Critical Tattoo strömförsörjningar och DarkLab Gorilla Click Ergo Grips.
Du kan hålla dig uppdaterad med det senaste arbetet från Chris Papadakis genom att följa honom på Facebook och Instagram!