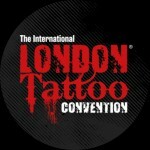 London Tattoo Convention 2019 Video
november 14, 2019

november 14, 2019

se

https://www.killerinktattoo.se/skin/frontend/killer/default/images/logo.svg

https://www.killerinktattoo.se/
London Tattoo Convention firade 15-årsjubileum i år och vi var där för att filma festligheterna!
Vår senaste video innehåller en mängd otroliga tatueringsartister, några fantastiska minnen från tidigare mässor och debuten av ECOTAT, ett nytt växtbaserat, miljövänligt produktutbud.
Kolla in det nedan!
Den 15:e upplagan av London Tattoo Convention var en spännande händelse med både gamla och nya artister som samlades under en tatueringshelg för att höja nivån ännu mer.
Vi var glada över att se så många Killer Ink sponsrade artister på scen för att ta emot priser för det fantastiska arbete som de producerat i London.
Den eftertraktade 'Best of Show' tilldelades våra artister Ryan 'The Scientist' Smith och Rich Harris, som samarbetade vid showen för att skapa en fantastisk bentatuering.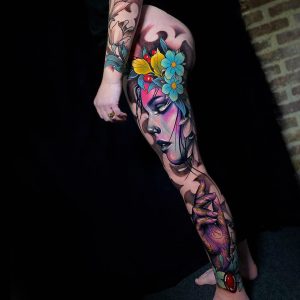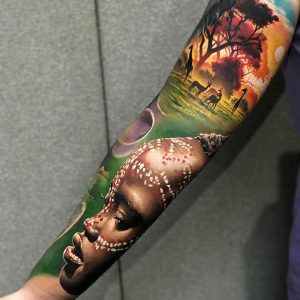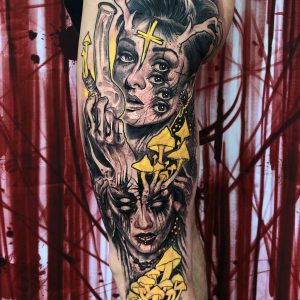 Våra sponsrade artister lyckades också vinna rubbet vid 'Best of Day' utmärkelsen. Damian Gorski, Anrijs Straume och Sandra Daukshta tog hem tredje, andra och första plats.
Carlos Fabra vann 'Best Black & Grey' för sin Peaky Blinders tatuering, medan Mads Thill vann 'Best Back Piece/Coverage' för sitt fantastiska arbete.
Yarson Stahowic rundade av med att vinna '3rd Best Realism' för en armtatuering med Guardians of the Galaxy tema.