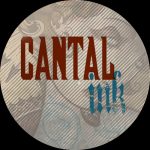 Killer Ink Tattoo på Cantal Ink
juli 26, 2017

juli 26, 2017

se

https://www.killerinktattoo.se/skin/frontend/killer/default/images/logo.svg

https://www.killerinktattoo.se/
Om du startar en tatueringsmässa, finns det något bättre ställe att hålla den än en pittoresk liten by i sydvästra Frankrike?
Vi flög över kanalen i början av juli för Cantal Ink, även känd som Chaudes-Aigues International Tattoo Festival i Frankrike, och filmade vår senaste video!
Den innehåller några av våra sponsrade artister, grymma tatueringar, fantastiska landskap och män på stuntcyklar, så se till att kolla in den!
Cantal Ink var idén av dess nuvarande president och den Killer Ink sponsrade konstnären Stéphane Chaudesaigues, och hölls för första gången under 2013.
Numera har Cantal Ink några av världens mest kända tatuerare i en idyllisk miljö, och våra artister gjorde ganska bra ifrån sig när det gällde tävlingarna vid årets festival.
Thomas Carli-Jarlier från Noire Ink vann 'Best of Sunday' och '2nd Best of Show' vid mässan, medan de franska artisterna Calvin Moktar och Angelique Grimm tog hem andra- och tredjeplatsen för 'Best of Saturday'.
Se till at kolla in våra sociala medier för att hålla dig uppdaterad om vilka mässor vi kommer att besöka och vilka datum de äger rum!